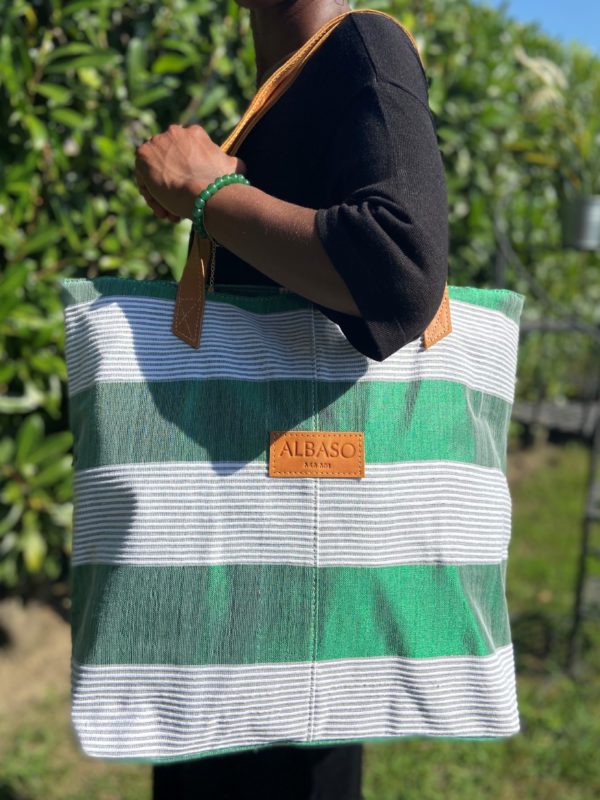 Color
Green
Details
Cotton and polyester bag, leather handles and logo.
Dimensions
Bag dimensions: W 33 x H 38 x D 13 cm
Handle dimensions: 55 cm
Comments
The Awash tote bag has a large volume. It can be carried in the hand and also on the shoulder. It is ideal for a day of shopping or traveling. The Awash tote bag is a bag with a lot of character.
You will find the leather ALBASO logo centered on the bag.
Articles similaires